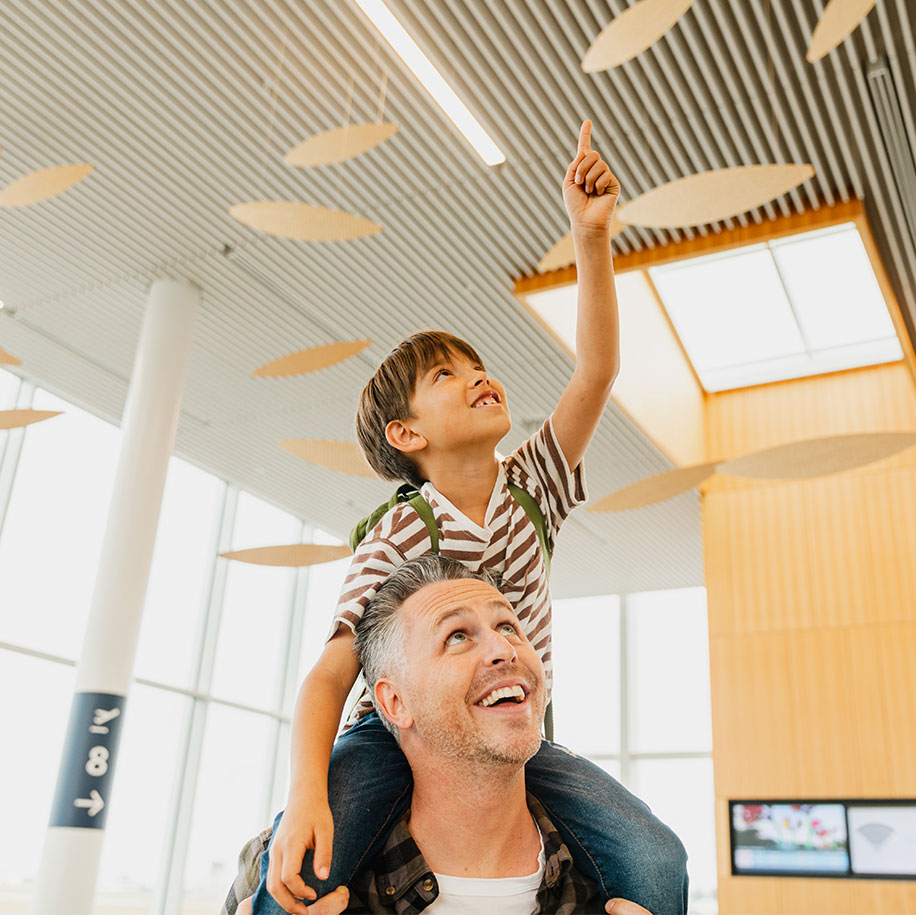 The Greater Victoria area boasts some of Canada's most rapidly expanding communities. It only makes sense that the airport has grown in lockstep with the population and now services more routes, traffic and airlines. Eclipse360 has had the privilege of collaborating with the YYJ Airport Authority to revolutionize its marketing by updating its branding, visual identity, and signage across the airport premises. When the time came to tackle their website, our long standing client invited us to participate in the RFP submission process and our team stepped up to provide Victoria with a gorgeous website that reflects the needs of the community.
The Challenge
Our task was to develop a state-of-the-art website for the Victoria Airport Authority, worthy of its status as one of the top boutique airports in the world. Our goal was to incorporate enhanced functionality and content to benefit passengers, business associates, and the local community. We paid particular attention to augmenting the passenger experience by revamping the departure and arrival tracking system, introducing a new parking portal, and providing information on available on-site services. One of our prime objectives was to ensure a seamless mobile experience, as data indicated that over 65% of visitors accessed information through their smartphones.
The Result
Our partnership with the YYJ Airport Authority resulted in the creation of a thoughtfully designed layout that offers distinctive functionalities for passengers, business partners, and community members. We adopted a user-experience-centric approach, which aimed to reduce the number of clicks required for users to reach their desired actions. Along with our client's existing 3rd party integrations for Parking, Forms and Travel Flight data, we were also able to integrate Accessibility standards and made recommendations for the new site during the design process. We have kept accessibility as top of mind and ensure that the new website is both accessible and ADA compliant, and allows for individual control of certain website features for increased accessibility on demand. We are excited to observe the outcome of this launch and will update this case study with changes in key performance indicators.