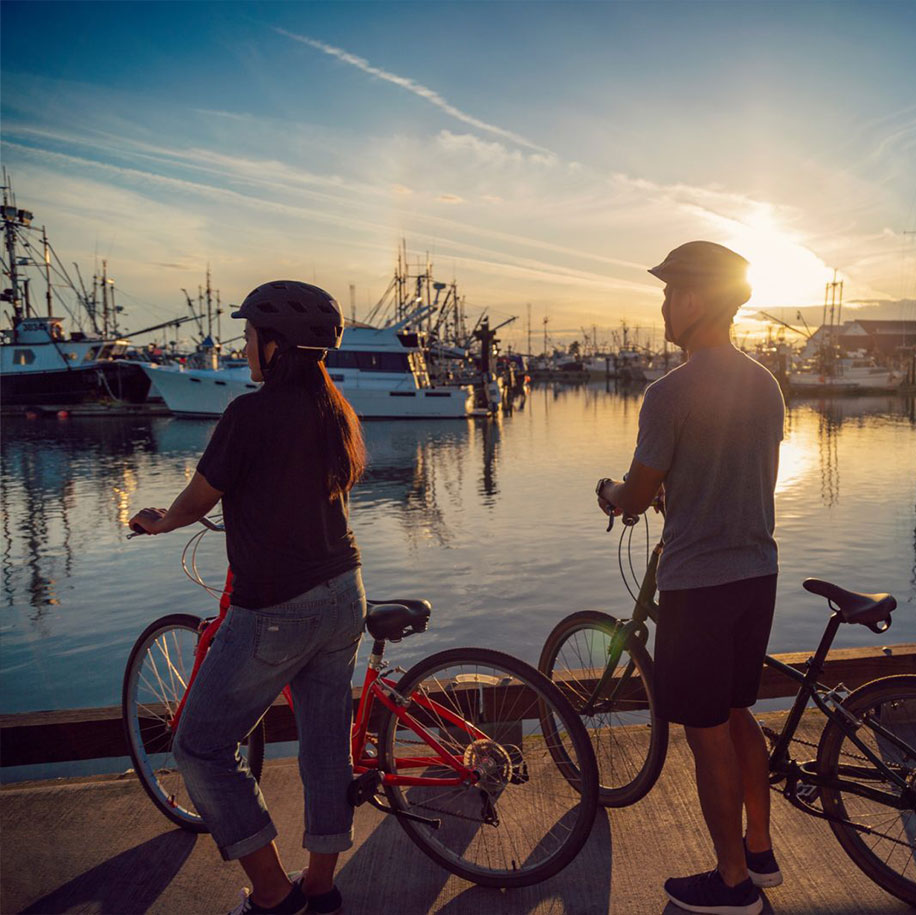 We love working with our awesome Tourism Clients – that's because we love to design beautiful, easy to navigate, functional websites for our clients that help them showcase our incredible province of British Columbia.
When Tourism Richmond reached out to us, we wanted to design a site for them that was not only aesthetically pleasing but to showcase Richmond as an amazing place to live, work, play and visit.
By using carefully selected photography and dynamic and visually appealing video, along with fun and engaging conversational copy messaging, and highlighting their stakeholder-driven businesses and services throughout the city, the website's goal is to provide helpful information for all visitors and locals to showcase everything the City of Richmond has to offer.
One key feature of the website was the ease of navigation for users. A thoughtfully planned out Top Navigation Menu with 3 priority messaging items – Discover / Plan / Blog – were the most important items that Tourism Richmond wanted users to first see. From there, under 'Discover', users were able to navigate through amazing Food & Drink, Events and Things to Do. Under 'Plan', users were able to Plan their Stay, look at fun and informative Itineraries and ways of Getting to Richmond. And under 'Blog', listed a variety of Stories and Articles about all the amazing things to experience in the City of Richmond. Finally, other secondary information including Corporate Information, Meetings & Conferences and Media Resources was also included in a Hamburger Menu off to the side, so that content was still captured on the site.
Overall, Tourism Richmond now has a beautiful, fresh, dynamic and engaging new website experience for those wanting to learn about all the wonderful things happening in their vibrant City.
Click here to visit the live site.