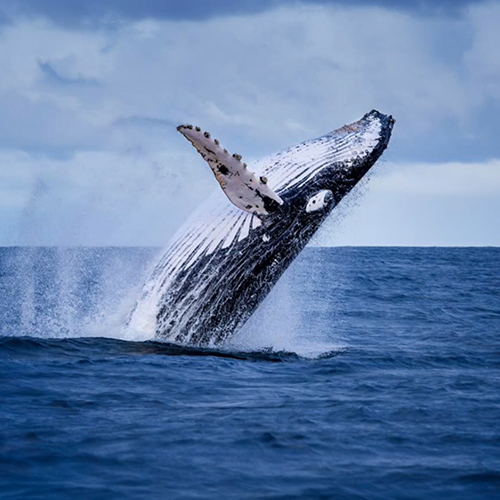 With over 20 years in the outdoor, marine adventure market, Prince of Whales trusted Eclipse360 to help evolve, refine and communicate its brand across print, web and digital marketing platforms. Through audience insights and collaborative brand foundation sessions, we developed a look and tone that set them apart from their competitors while also elevating their position in the adventure tourism industry worldwide.
At its core, Prince of Whales has a deep passion and appreciation for the marine environment and takes all necessary steps to keep it intact and undisturbed. It's not all about watching whales, it's about appreciating our marine environment and practising conservation through education. With that in mind, we created a set of 3 unique templates that focused on sustainability, tour packages, and brand awareness.
The resulting brand and brand creative are more than promotional, it is a core belief, mission and reason for being for Prince of Whales.