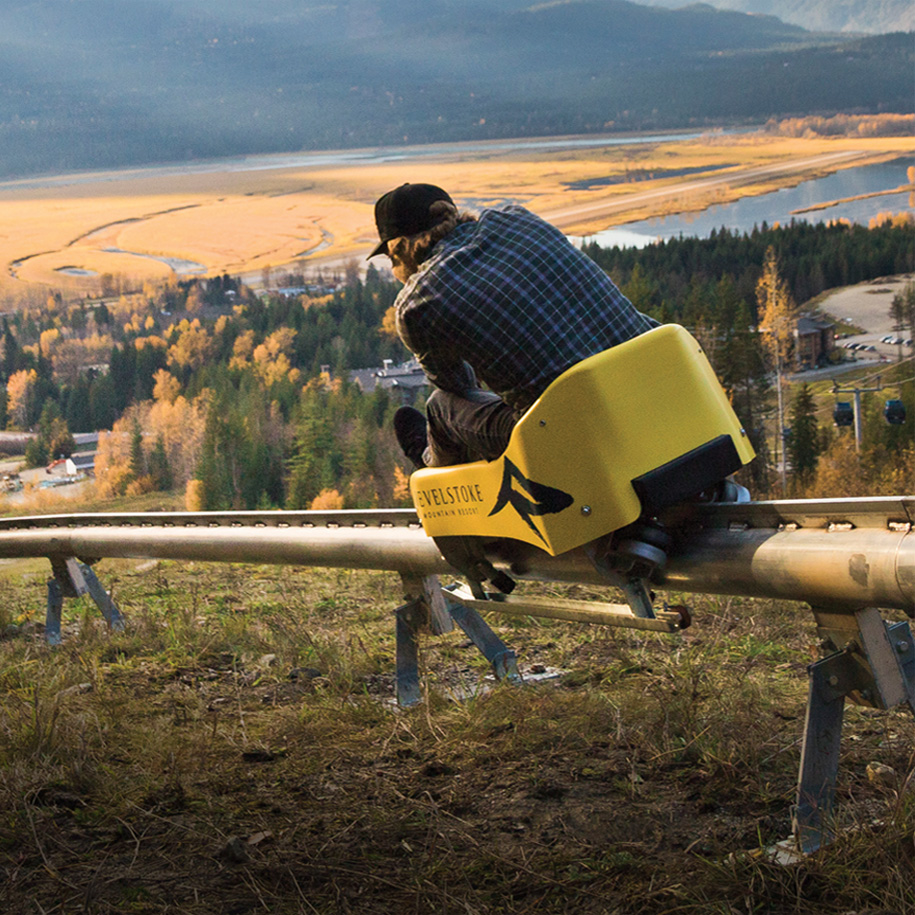 OBJECTIVES
Develop a relatable and inspirational concept and multi-media campaign to raise awareness and heighten the sense of urgency to visit the Kootenay Rockies region. Drive traffic to a campaign site, with an itinerary and links to stakeholders. Target Alberta, BC, Washington and Saskatchewan during a 3-month spring/summer and 3-month fall/winter campaign.
STRATEGY
Kootenay Rockies encourages you to find the thing that gets your heart pumping and your blood rushing, to reevaluate the pace of life, and be in the moment. What's Your Rush? This double meaning concept was integrated into a campaign site, allowing users to choose the level of rush they'd like to experience, view personalized activities on a map, and build a custom itinerary.
The customized map features stakeholder listings that click through to their respective websites for booking. As users add to their itinerary, they unlock the contest entry form. The custom itinerary enables users to drag and drop activities in their preferred order, and share it with a friend.
The multi-media campaign and contest creative features various rush levels, posing the question, What's Your Rush?, inviting the target audience to find theirs at WhatsYourRush.ca for a chance to win the ultimate getaway.
TACTICS
Digital & Social Media Strategy, Social Media Campaign, Campaign Website, Google Display Ads, Google Search Ads, Out-of-Home Billboards, Digital and Vinyl Airport, Signage, 15, 30 and 90 Second Video Ads, Facebook Ads and Print Ads