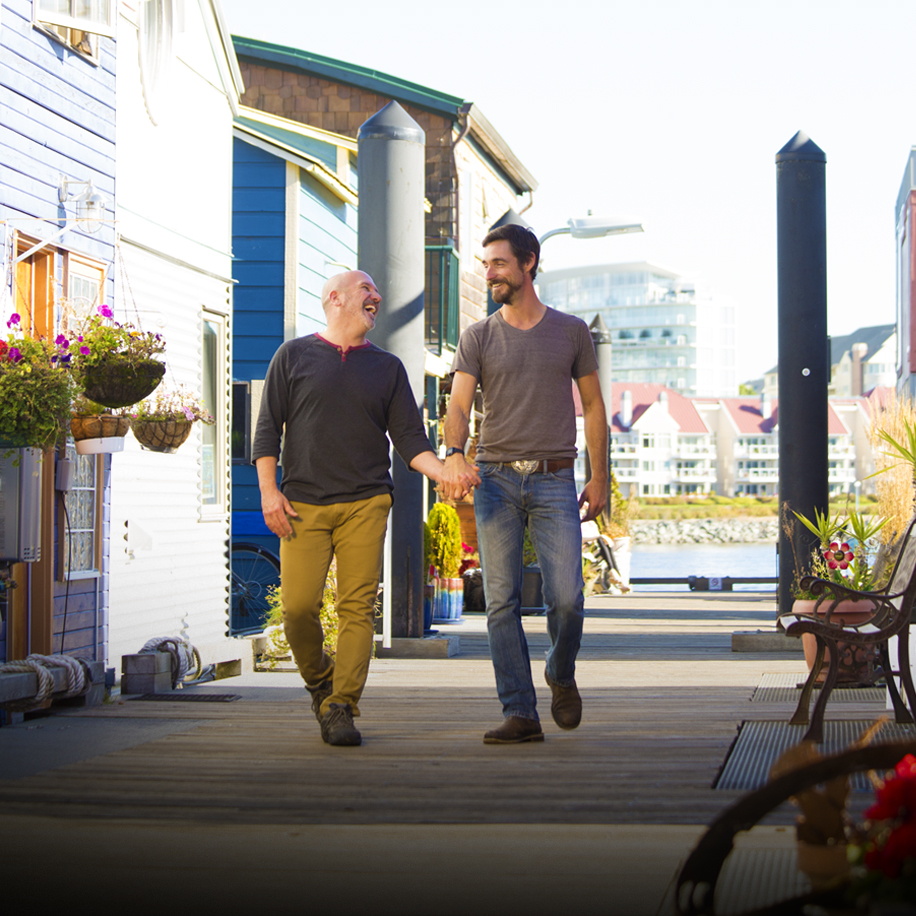 We created an online campaign for Tourism Victoria by integrating LGBTQ2 visuals and messaging into Victoria's tourism attractions and experiences. Our goal was to showcase Victoria as a place that is inclusive; it becomes obvious that it's stitched into our everyday lives.
Victoria works hard to maintain a sense of acceptance and understanding. We live a bit differently, we do business a bit differently. As a community, Victoria welcomes those identifying as LGBTQ2—it's not something we say, but it's reflected in what we do and how we do it. Love is welcome here. Be who you are, and love who you want to love.
As part of the campaign, we directed a photoshoot to give Tourism Victoria an LGBTQ2 library that they then can continue to use throughout the year in different advertising mediums presenting Victoria as an ever-welcoming city.