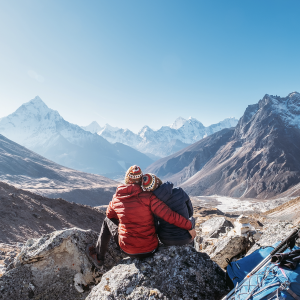 Vacation Monetization
What are the keys to a solid, fool-proof tourism marketing plan? Well it starts with understanding the industry as a whole. It's no secret that tourism has long been the lifeblood for the West Coast of British Columbia. For instance, Vancouver Island's natural beauty and outdoor adventures attracts nearly 10 million visitors per year.1 Metro Vancouver also has the West Coast appeal and can by itself boast hosting just over 10 million tourists annually.2 That number is only growing! Both the Victoria and Vancouver port authorities have reported the number of visiting cruise ships is on the rise. Victoria announced that 283 mega boats will be visiting our quaint city in 2020, which is a 7% increase. The port authority in Vancouver announced that 2019 was their highest volume year to date and they expect 2020 to exceed that number.3 These tourists aren't just bringing selfie sticks and a thirst for adventure, they are also bringing their dineros, dollars, yen, pesos or [insert currency type]. Like sharks to blood in the water, locals have established services and products to help these outlanders lighten their overburdened wallets. So if you're trying to stand out and get a piece of the action, how do you position your brand and get heard over the noise?
Tourists when they arrive in BC
How to Start a Tourism Marketing Plan
Every marketing plan should start with an introspective look at your business to develop an identity and name that resonate with both visitors from across the world, and the employees you plan to inspire. Once you've developed a solid brand, the next step is to make sure people can find you. Know how your customers are discovering services, and most importantly, know where your offer fits into their journey. The customer journey will look drastically different for a two week all inclusive tour, compared to a local attraction, or two hour kayak rental. After you lay out this customer journey, you can start assessing the most impactful media to advertise your services. The options for advertising are nearly limitless between digital and traditional print media.
Great, so now you have a great brand and people are coming through the door…. Marketing done! Right?! Not quite… You still have to ensure you are getting positive buzz for your business. Interacting and providing value to your previous customer will help you manage your reputation to create positive word of mouth and online presence. In today's connected world, reviews and recommendations are essential for purchasing decisions.
Realizing you aren't the first advertiser on the block
Foundations for a Tourism Marketing Plan
So… this may seem like a lot to cover with a small team or off the side of an executive's desk. Where to even start?
Don't worry. Eclipse360 is here to help! We are releasing a series to walk you through three steps that will give a solid foundation in tourism marketing:
Developing an impactful tourism brand
Grabbing the attention of the tourist market
Managing your business's reputation
Why listen to us? Well… we've had a hand in growing some of Vancouver and Victoria's top tourism businesses. You could consider us the Alfred to the Tourism Industry's Batman, in the background providing the much needed help for them to kick some serious butt. Check out some of our recent projects:
Tourism Vancouver Island
Prince of Whales
Salt Spring Harbour House Hotel
We'll get you up to speed and with our cursory lessons in tourism marketing ninjary! Pretty soon you will be building your own creative muscles and adding strategic tools to your utility belt. Those tourists won't know what hit them! For an extra boost, don't hesitate to reach out and find out how we can help you create a custom tourism marketing plan.
Having the right tools for the job
Sources
1. Vancouver Island Tourism. Vancouver-Island-Regional-Tourism-Profile_2017.pdf
2. Tourism Vancouver. https://www.tourismvancouver.com/about/research/
3. Vancouver is Awesome. https://www.vancouverisawesome.com/2019/10/31/cruise-passengers-port-vancouver/