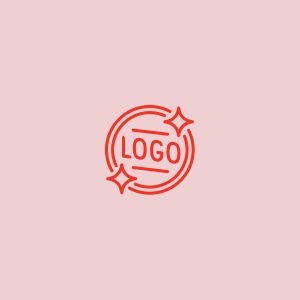 Your logo is essential to your brand image and here's how to make sure it's actually well executed!
In a day and age when logos are virtually a dime a dozen thanks to commoditized sites (ahem, not naming any names), it's important now more than ever to understand why a logo is essential to your brand image and what makes a logo "good."
Your Logo is Your Beautiful Face
We all know brand image is more than a logo—but your logo is the foundation. It's the one identifier your audience will see across virtually every brand visual, from your business cards and website to your product packaging, and even the product itself. It's like the face of the brand; it doesn't communicate everything, but it's what people see first and what makes a business recognizable. We don't know about you, but we'd rather our brand be a Princess Leia than a Jabba the Hutt.
We know, we know: Don't judge a book by its cover—but your audience will. So, up your chances of connecting with them and create a logo that resonates with their aesthetic and values.
But, Beauty is Subjective
You're right. We all have different ideas of what's aesthetic or attractive—maybe I like mid-century modern and you're more art nouveau—but, whatever the style of the aesthetic, there are basic tenants of good design. Play to those, and you're more likely to create a timeless logo.
Symbols
If you're creating a logo that's anchored by a symbol, make the symbol relevant. Even better, make it meaningful. By connecting the symbol to the business name, you up the memorability of your brand name and identity, making it easier for your audience to understand what you offer—and more likely that they'll actually try it.
Simplicity
Simple logos are the most memorable because they don't take much brain power to understand. When we're neck-deep in the creation of a brand, it's easy to forget that your audience isn't along for the ride; they won't be able to connect the dots if the dots are too far apart. So, keep things simple enough the average joe can understand it (stylistically and conceptually) at first glance.
Fonts
If you're designing your own logo, don't use fonts just because you love them. Use them because they add value to the identity. And don't use more than two fonts, or things will get busy really quickly, and you'll compromise the integrity of the logo. Again, keep things simple (and the hierarchy of information clear) with one or two fonts in sizes that are proportionate to their importance.
Colours
We're going to sound like a broken record here, but keep it simple. It's okay to create a colour palette of five or six colours, but that doesn't mean your logo should include all of them. (And, for the record, that palette may include six colours, but it should be built on only two or three main colours; any additional colours should be darker or lighter shades of your main colours.)
Style
As with fashion, design changes—and we need to change with the times. This doesn't mean playing into every trend that hits Pinterest, but if we stay rooted in old design thinking, we risk outdating ourselves.
Versions
Make sure you've got variations of your logos to use for different audiences and applications. If you're marketing to an untapped audience, include a strapline in your logo, (like "Café & Bar") to contextualize your brand name and provide clarity on your offering. Likewise, create horizontal and vertical versions for different application (horizontal is typically used online, so it doesn't add unnecessary height to your website).
To rebrand or not to rebrand
"We can always rebrand." We've heard it before, and we can't tell you how disheartening it is. Branding a business should be done right the first time; you shouldn't need a rebrand a year from now. (Or worse, you shouldn't be stuck with the logo because the investment to rebrand is too costly.) Brands benefit from minor "refreshes" every five or so, but redesigning the damn thing a year from now means it wasn't executed strategically and professionally the first time around.
So, how do you brand your business right the first time? We like to consider three things: What will resonate with your audience and their values, what will communicate what you do and how you do it, and if it's well designed. The average business owner isn't schooled in the subtleties of brand design, which is why we're big advocates of outsourcing to the pros on this one. A $100 logo (or getting your "creative friend" to do it) isn't going to pack the same strategic thinking, meaning or professional refinement as a $3,000 logo—and the higher price tag is going to carry you much further into the future.