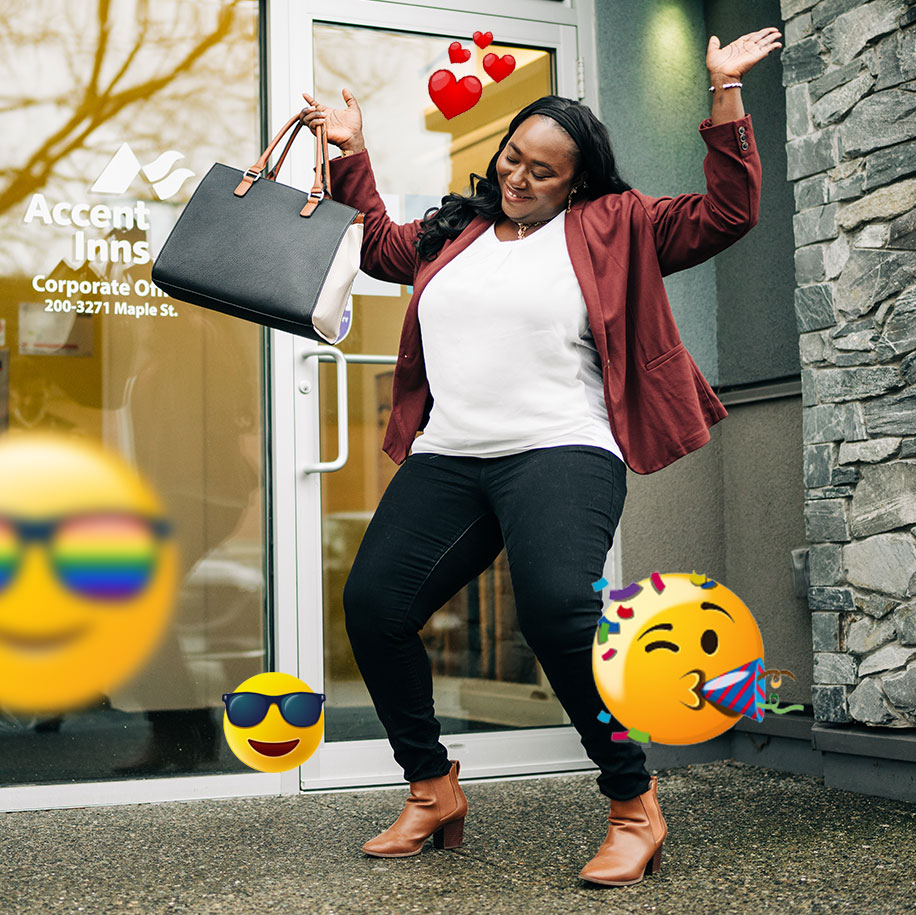 We are excited to share our latest project with our friends at Accent Inns. They recently launched their brand new recruitment portal to help streamline their hiring process and highlight their amazing work culture.
Our goals with the site was to make it incredibly user friendly to ensure retention of first time visitors while also showcasing amazing culture stories and work perks. Video plays a central role on the site as it provides amazing storytelling of current Accent staff and their connection with the organization. Our friends at Riptide Studios were able to capture some truly captivating and touching moments with staff.
Eclipse360 also created an awareness campaign that was created to launch with the microsite. The campaign brought highlights of the Accent culture through video snippets to social media platforms, youtube and campus digital screens. Eclipse360 also created a concept to advertise specific jobs which we dubbed "Wanted". The idea plays off of traditional "wanted" posters but twists the original intention to looking for people for the right reasons and because they truly are wanted. We utilized this concept to advertise the new job openings through in feed social media ads and select transit shelters.
This project was a delight to work on and it was very rewarding to build awareness around the excellent culture of our friends at Accent Inns.