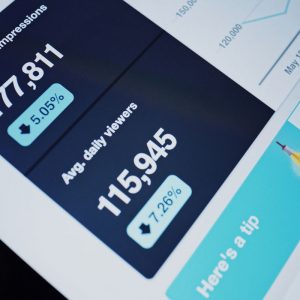 If you are questioning the return-on-investment (ROI) of your digital marketing, it might be time to revisit your digital strategy and channels. The digital landscape is constantly changing and you need to be meeting your customer's needs at every stage of the path-to-purchase.
A case can be made that there is no such thing as a truly automated marketing platform. Understanding the relationship between digital marketing and the sales funnel allows you to understand what you need to be doing every step of the way. Here are some tips that you will want to keep in mind.

Awareness
The largest part of the sales funnel is awareness. During this phase, buyers are becoming aware that you may have a product that solves their problem.

Referral programs are a great ROI for most companies at this point. After all, most people desire to be like their friends. In addition to the fact that 90 per cent of people trust referrals from friends, satisfied customers who are making those referrals are twice as likely to stay your customer.
Offering a freemium is also a great way to make people aware of your business.
Offering a freemium is also a great way to make people aware of your business. For example, a digital marketing company might want to offer a photo for people to use on their website for free with your company's logo on it, but if they want to remove the logo, then they need to pay. Sharing the picture with your logo on it introduces your content to a different audience.

A great social media contest gets your name in front of more people. Everyone loves the thought of winning something, so they are very apt to share. The great news when you are looking to build awareness is that people will see their friends sharing your content.

Interest
You have now made people aware of the fact that you offer products that may solve their problems, so the next step is to build their interest to the point where they think that your solution is the right one. This is where your digital strategy becomes vital.

Know where your target audience gathers so that you can make yourself known there. Remember that 20 per cent of all internet web page views are on Facebook, so make sure that your company is found there. Think about other online and offline places that your target audience is found and prove your authority in those situations by interacting with people.

Create blogs and guest blogs focusing on the problem that real people are having and how your product is the perfect solution. On the other hand, part of your content strategy may be to write a white paper addressing a customer's pain point and then create a dedicated landing page where you offer the white paper in exchange for the viewer's email address.

You should be keeping abreast of developments in your industry so that you can always bring them to the attention of the news media. Offering to be an expert on a topic often encourages them to contact you, and this can be key to your business development.

One of the most important things that you can do in terms of search engine optimization at this point is to share your company's great reviews. Claim many different sites including Google My Business so that customers can see what others have to say about your company and its products. A great review can go a long way towards raising your ROI so ensure that you are encouraging customers to leave great reviews often.

Decision
The third stage of the sales funnel is the decision-making phase. Again, your content strategy must move people through this stage effectively. According to Google, customers are 60 per cent of the way through the sales funnel before they are ready to talk to a sales associate if they need help. Therefore, often a nudge can help turn lookers into buyers.

One effective content strategy is to let real customers tell how your company has made a difference in their lives. Share these user-generated stories on your site. Then, share them to social media in an entertaining way that will make people remember them.

Consider using Facebook and Google retargeting to keep your company's name and products in front of customers. If you are not aware of retargeting, it allows these mega-companies to show ads about your products after someone has interacted with your company.

There are several key ideas that you need to incorporate into your SEO digital strategy at this point including:  
Offer value to your customers each time they interact with your company regardless of the platform.

Get the customer to commit to something even if it very small.

Build a brand based on values that customers can agree to embrace.

Show data backing claims proving that your products are the best or liked by many people.
Entice people to take action by making an offer scarce.

Action
You have now used your content across the internet to convince people that they need your product, however, your job is not done yet.

Create packages allowing you to upsell your customers. You may want to show these packages right on the page where the customer is making their final buying decision so the process is easy to agree to get more than they originally thought they wanted.

User-friendly navigation allowing customers to complete their desired action in the fewest steps possible is another great way to entice customers to go ahead and commit to getting your product. You need to have several calls-to-action on the page including one displayed above the fold on responsive sites.

Additionally, make it easy for customers to find exactly what they are looking for on your site by having a search feature, large navigation buttons and pages that load quickly. If you are in an industry where customers need lots of specifications before making a final decision, then list the top 10 to 15 products on the main screen, let another 10 or 15 load slowly and then use a load more button. Alternatively, if buyers are going to make decisions based mainly on looks, as in fashion and furniture, then triple those numbers.

Take a look at your company's shipping and return policies. Often times, incorporating the shipping price into the item price entices customers to go ahead and pay a higher price while leaving them feeling like you have given them something.

If you are losing many customers, then consider using a heat map analytics. This allows you to pinpoint where customers are looking on each web page allowing you to put the most vital information there.

Considering the sales funnel in relation to your business development allows you to build an automated marketing platform by understanding what role each part of your marketing plan plays in delivering customers. Never overlook the importance of using analytics to prove that you are right and to see where you need to be doing a better job of keeping customers.