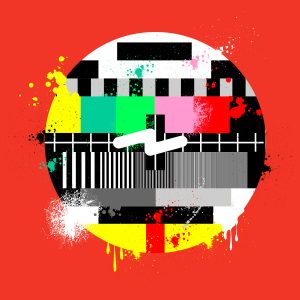 Ah, Instagram. The new wave of social media that's proven a Millennial stomping ground and an essential tool for scaling your business. It was all curated feeds and bite-sized stories until IGTV landed in 2018, but some of us still don't get it: How is IGTV any different than Instagram Stories? We feel you. And we're here to iron out the wrinkles—including the ins and outs of upping your IGTV game.
What is IGTV?
It started as a standalone app from the makers of Instagram. So, even though you watch IGTV within the Instagram app, you record IGTV in the IGTV app (although Instagram is adding new features to access IGTV from within the Instagram app). Once you log into the IGTV app (using your Instagram login creds to make it simple), you'll get an Instagram channel, which then appears on your profile like magic.
How is it different from Instagram Stories?
The biggest difference is length: While Stories are limited to 15 seconds each, IGTV can handle up to 10 minutes per video. And if you're a popular or verified user (with that little blue checkmark by your name), you can get up to 60 minutes of video time with IGTV.
How do I IGTV like a pro?
Sure, IGTV is longer, but that doesn't mean you should just take longer versions of the videos you post to Stories. Here are our top five tips for making your IGTV videos relevant:
1. Honour thy brand
We like to think of Stories as behind-the-scenes sneak peeks, whereas IGTV is a platform to share your brand value. Are you a course creator? Use IGTV to teach. A makeup artist? Use IGTV for tutorials. A café? Use IGTV to share where your inspiration for the donut of the day came from. The options are endless, but they should honour your brand and how it adds value to your audience's lives.
2. Give 'em a reason to come back for more
It wasn't named IGTV for nothing: TV is aired in episodes, so consider episodic content for your videos. If you leave off at a cliff hanger (like your secret for getting clients to book you within 24 hours of meeting you), you'll grow a loyal following of customers who are into what you offer.
3. Cross-promote like a boss
Instagram offers you options to cross-promote your IGTV content with your Instagram Stories (for verified users only) and posts (for all of us!) Do it. It'll help get more eyes on your videos. And while you're at it, don't forget to hashtag. Just like you can add hashtags to an Instagram post, you can add hashtags to the video description or comments of your IGTV. Why hashtags? Because they're powerful in getting your content seen by more eyes. And because you can personalize your hashtags to your ideal clients and customers, they'll be the right eyes.
4. Make it crystal clear what it's about
Remember writing essays in high school? You tell them what you're about to say, then you say it, then you summarize what you just said. Sounds obvious, but you've got to introduce what the video is about and what your audience will get out of it before you launch into the content. While you're at it, make sure the name of your video is clear, too.
5. Stay vertical
Just because Instagram rolled out horizontal videos in the last update doesn't mean you should jump on that bandwagon. You've always got to consider your audience first, and the reality is: We all watch Stories vertically. So, stay vertical when you film, and make your audience happy.
Well, Instagrammers, if you haven't tried your hand at IGTV yet, ask yourself if your brand warrants long-format video content. And, if it does, you're about to have a hell of a lot more fun on Insta. We can't wait to watch.