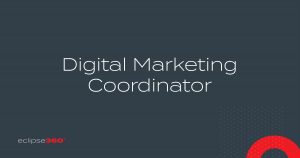 We are a Victoria-based advertising agency that is passionate about building brands, delivering results for our clients and having fun getting there. We've got a great team. We're committed, passionate and driven. We are looking for a fun, quirky and passionate team player who has the chops to add value to the work we do. To apply you should love all things marketing — both digital and print. This is an entry level position BUT if you're the right fit, we'll invest in your growth through mentorship, continuing education and providing opportunities for you to shine.
We are looking for a Marketing Coordinator, with a digital focus to manage and traffic our digital project workload as well as some traditional marketing projects. You will be an integral member of our Account Service & Digital Teams, working directly with Design, Web Development and Account Service.
Once a digital campaign is activated, you can't wait to start analyzing and optimizing the campaign for improved results. As you grow within the role, we'll introduce you to more responsibility in Account Management and give you opportunities for growth. We have a fast-paced environment so you should feel confident managing tight deadlines, budgets and staff resourcing and be open to team collaboration and rolling up your sleeves to ensure projects are met efficiently, effectively, on-time and on-budget.
Preference will be given to applicants with a degree in marketing and communications and/or direct marketing experience.
Responsibilities:
Manage client communications, project schedules and budgets.
Collaborate with internal teams to design, develop and implement projects.
Project planning and resource scheduling.
Understand and document project requirements.
Manage project change requests and impact on schedules and budget and ensure projects are operating efficiently.
Manage and control Workback Schedules.
Collaborate with the Creative team on creative brainstorming for conceptual development, ensuring the team stays on brand and on budget.
Undertake keyword research, track SEO positions and audit websites for improvements.
Traffic and optimize digital campaigns across social media platforms (Facebook, Instagram, LinkedIn and Twitter).
Create and optimize SEM campaigns on Google Ads (keyword optimization, create new ads etc.)
Create A/B testing for ad creatives and provide feedback to clients.
Consult with clients on future project ideas.
Collaborate with the Web Development team to improve client websites and create landing pages.
Email Marketing – Create automations and execute email campaigns.
Organic Social Media – Develop content plans, manage social media profiles and provide recommendations.
Analytics Reporting – Execute mid & post-campaign reporting and recommend solutions throughout the duration of a campaign.
Qualifications: 
2+ years of Digital Marketing experience preferred
Proven experience managing paid media budgets and channels (SEM, PPC, display, remarketing, paid social, native advertising)
Google Ads certifications (or equivalent experience)
Strong Social Media Acumen – understanding of managing Social channels as a Marketing/Communication Tool. Experience with Instagram, Snap and Tiktok is considered an asset.
Strong understanding SEO and website best practices to optimize user experience
Proven experience creating, updating and managing Email Campaigns (comfortable using a email platform, i.e. Active Campaign, MailChimp Etc.)
Working knowledge of Google Platforms will be considered an asset; including, Analytics, Tag Manager and Data Studio
Strong communication, collaboration and task management skills
Ability to handle multiple projects and tasks
Advanced skills in Excel, Word and Powerpoint (or Google equivalents)
Must have strong verbal, writing, presentation and analytical skills with attention to detail.
Exhibit critical thinking, creative problem solving and willingness to learn new tools for effective client communications.
Provide clear communication with clients; interpretation and understanding their needs while explaining technical information in business terms.
Are committed to continuous learning.
Tell us why you are excited to work at Eclipse360. We read Cover Letters! To apply, forward your Resume + Cover Letter (addressed to Charlie Marshall, Floor Manager)